About re:CONNECT
Digimon re:CONNECT is a Digimon FDD (Fan Digimon & Digidestined) project created as a solo project by Ken 'Glitchgoat' E. It's about how everyone is an idiot that makes bad choices.
It was originally formulated in early 2012 as an offshoot of the author's original digimon fic, Digimon re:GENESIS. It quickly took on a life of its own and became an entirely different project with no shared continuity.
Following the conclusion of re:GENESIS in October 2013, re:CONNECT was started, but this wound up being a false start, and a complicated series of life events led to the author being unable to continue writing re:CONNECT for a long time. Half a dozen false starts later, re:CONNECT finally re-launched in March, 2017.
re:CONNECT will ideally run for approximately 50 chapters.
Digimon re:CONNECT is currently rated a light R for dark themes, frequent language, and occasional violence.
If it is updating on schedule, chapters are released on the site and deviantArt simultaneously on the first and the fifteenth of every month, with the official FF.net and Ao3 mirrors following later in the day. However, "if it's updating on schedule" is a big ask. Regardless: if it hasn't been announced that it's being cancelled, it will be continued. The author is really stubborn.
About the Author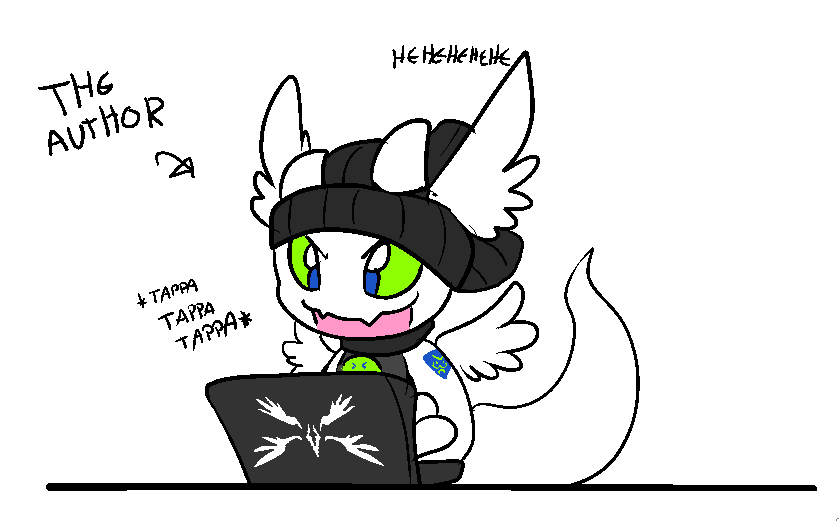 The author, Ken -- variously known as Kazz, Glitchgoat, PlagueMD, and Jakkalope -- is a grumpy son of a bitch who does all of the official writing, art, and website work for re:CONNECT, and in fact all projects under the re:SET header.
Aside from Digimon, he likes the MOTHER games, idol anime, his cat, ice hockey, learning and translating foreign languages, speedrunning Donkey Kong 64, and complaining about how much of his life is consumed by Digimon. His previous project, Digimon re:GENESIS, ran for two years, and concluded with 51.5 chapters.
He currently lives near Portland, Oregon.
You can contact him on deviantArt, on Twitter, or by passenger pigeon. He never checks his email.
Acknowledgements and Credits
Or,
the boring part where I cover my ass
.
Digimon: Digital Monsters and all related indicia, characters, and terminology are a trademark and the intellectual property of Bandai Entertainment, Toei Animation, and Akiyoshi Hongo. No profit is made off of this transformative fan work.
All original characters, designs, and art are the property of Ken E. unless otherwise specified. They may be redistributed, imitated, reproduced, or altered only with express written permission of Ken E.
Theodore 'Theo' Lowell and Martyamon are the property of Kiwi, used with permission.
Cygnetmon is the property of Catknap, used with permission.
All writing in story text, character profiles, supplemental information, and website administrivia is the original work of Ken E. unless otherwise specified. It may be redistributed, imitated, reproduced, or altered only with express written permission of Ken E.
The song lyrics provided in the 'soundtracks' category are the work of the respective musical artists credited. They are transcribed by Ken, not copied from any extant lyrics websites.
The legibility and understandability of Digimon re:CONNECT is aided by the beta reading of Jacob G.
All art and writing in the 'fanart' gallery is the property of the credited artists and authors, listed in the captions on the appropriate pages. If you have created a fanwork currently mirrored here that you would like taken down, please contact Ken (contact information provided above).
Website coding and all relevant graphics et al were created by Ken E. unless otherwise specified.
Comment system provided by Disqus.
Gallery system provided by Lightbox2 by Lokesh Dhakar.